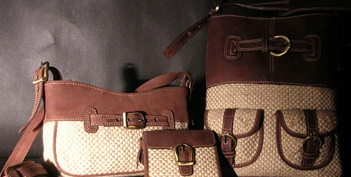 Leather Care 101: A Nifty Guide on Leather Satchels
How to keep my satchel in good condition?
What leather care procedure should I follow?
How to make my leather long-lasting?
In the following blogpost we will address all the above-mentioned issues and more.. Scroll down for more..
All our leather products are made of 100% cattle leather – they are just like our own skin that needs regular moisturizing for proper care and maintenance. Even with excellent care, our leather bags tend to age naturally and this is simply unavoidable.
This ageing is called Patina, and it's extremely admirable. But care needs to be taken; otherwise leather will lose its luster over time. Use good quality leather products for regular moisturizing. To keep your satchels scratch-free, apply Vaseline or boot polish – they will coat the leather with a protective layer making the leather more durable.
Rains in India are unavoidable – so wipe it with a dry cloth and then let your leather satchels dry naturally.
Last, but not the least, always perform a test on a small part of your satchel before applying any product throughout. Even after 24 hours, the applied area appears to look good, then proceed further with your product.
For more such interesting updates, stay glued to our blog section.!