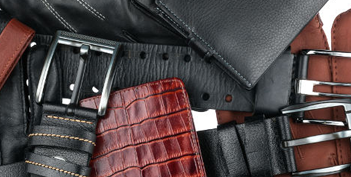 Slay in Style and Conquer the World with Leather Wallets for Men
Add some flare in your style with our exquisite collection of men's wallets. Spice up your regular look with our trendy leather wallets for both men and women. However, in this blog, we will keep our focus on men's wallets – wear a presidential black suit with a crisp white shirt for a typical office day look, only to ace up the look with one of our gorgeous looking avant-garde men's wallets. They are utterly stylish and bring out the best in you!
All you girls, no need to worry anymore, go through Win Star Leather encompassing range of wallets for men and select the perfect gift for your Mr. Perfect. Make your man look smart and natty even in the gravest office attire topped with some desirable grace!
Besides drawing attention in office, our leather wallets stun everyone in a fun party when you reach out to your wallet to pay for a sparkling cocktail. Our wallets are made up of fine cattle leather and fits perfectly in your pockets, without leaving you with moments of discomfort.
Pick any style that catches your eye and match your attire of the day with our premium wallets and bags. Invest in a quintessential leather wallet to impress your friends and acquaintances, while forming the perfect balance between style and comfort.
Reach us for more information.