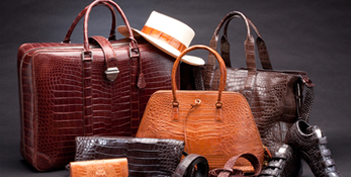 How to Pick the Right Leather Handbag and Win Hearts of Many
Leather handbags are awesome! But, often they serve little purpose if they are not much functional or scores low in fashion.
Here's how to find the perfect handbags that doesn't suck – suits your attire, doesn't load your shoulders and high on practicality.
Strike a chord between style and purpose
The first and foremost for what purpose are you buying this bag? What outfits are you going to pair with it? Is it for work or for leisure? These are very important questions to ask yourself before investing in a high quality leather bag.
Is this handbag suitable for your body frame?
The size of handbag matters. Like if you are short and petite, go for smaller handbags in leather, whereas tall and slim women should settle for large oversized bags that will overshadow their silhouette.
Signs of crappy handbags
Useless pockets, excessively heavy, cheap leather quality and poor straps – are some of the sure-to-shot signs of B-grade handbags. Buying unnecessarily heavy bags takes its toll on shoulders and results in back pain. So stay away from such purchases.
For superior quality leather bags, rich in texture and high on style, why go beyond Win Star Leather We offer nothing but the best! Peruse through our collection today!