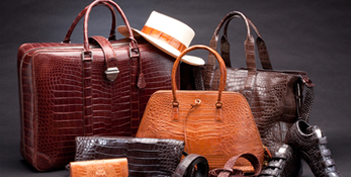 How to Pick Up a Leather Bag That Doesn't Let You Down
Graceful.. Cultivated.. Sophisticated..
A quality leather bag exudes these messages, but does all leather bags are created equal?
Take a look below to know what to look for in a leather bag before splurging in:
Type of leather used
Similar to shoes and jackets, the leather used in bags ate be made of full-grain leather and boasts of the finest quality. The rich cattle leather develops a beautiful patina – that ages gracefully.
Impeccable handiwork
Fabulous leather bags are professional works of art – prudent selection of leather and impeccable stitching go hand in hand. The stitching should be straight and the leather used must be sturdy enough to carry a certain weight.
Color coordination
Black, brown, tan and burgundy – is a breakdown of some of the most common leather bag colors. Dark brown and black are ideal for workplace needs. Tan and light brown are best suited for a relaxing environment.
Make a statement
The design of your bag should complement your profession – after all, the right style amps your image, while helping you make a powerful statement.
Look up to Win Star Leather for stunning pieces of leather accessories. Visit our homepage for more details.